Basically , the key to brain ai time travel is this mother bird turning algo.
As in bird starling murmurations,
The switch and turn is crucial .
And the mother bird starling is btc,
followed by eth , ltc, link,ftt,bnb
Usually the top 50 cryptos follow the mother
bird btc.
We call this BTC TIME TRAVEL
ALL BTC TIME TRAVEL IN NZ AUCKLAND TIME ZONE .
TIME TRAVEL SAFELY .
DO NOT LEVERAGE MORE THAN 3 X .
LIQUIDATIONS CAN HAPPEN .
BrainStarling Technologies. Swarm Intelligence.
All Weather Algo, All Asset Classes.
Cryptocurrencies Twist and Turn like Bird Starlings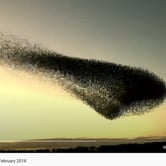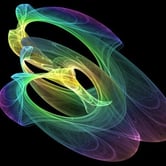 BTC TIME TRAVEL NEXT 12 HOURS
BTC TIME TRAVEL NEXT 3 HOURS
BTC TIME TRAVEL NEXT 1 HOUR
+64 0221210674
predictingphd@gmail.com